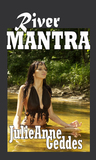 Acts of Love ...a Thousand Ways to Sustain Love!
ISBN : 9780994169532
Paperback
190 pages
Book Rating:
About the Book

A THOUSAND WAYS TO SUSTAIN LOVE... This book is more than a self-help book, it is a comprehensive compendium on ways to love. Love is the heart, soul and backbone of humanity. Love is necessary for humanity to survive, for children to grow, and for relationships to flourish. We are all capable of healthy, compassionate and wonderful relationships beyond what we already know. We cannot think outside of what we can imagine or know. We need to be shown and taught so we can learn more. If you choose to love then this book will assist you to extend your knowledge of love and, if you allow it, take you beyond your love boundaries to a place where your relationships can soar. The potential for transformation beyond your wildest dreams is possible. When our best thoughts and actions are aligned with all we prefer, then we feel comfortable in our own skin. We can then possess an amazing ability to love ourselves- love others- love our families- strangers and the world. Over one thousand ways to think about love and to act lovingly are provided in this book. This book can change your world!